Owners Portal
Welcome to the Beach Vacations Owners Portal, where, as a homeowner, you can access information that is important to you, like upcoming bookings and more! Log in to stay on top of your property's reservations and vacation patterns.
IQ DESIGNS - Interior Quality Designs
As the new year approaches, we've worked hard reviewing the state of your condo(s) and have offered suggestions and upgrade services to help maximize the 2018 earning potential of your rental property. Although condo evaluations were previously sent out via direct mail, we noticed that some owners may not have had a chance to respond.
At your earliest convenience, please let us know how we can help you update and improve the look and feel of your condo. With a few tweaks and adjustments, your vacation rental will soar above the competition and become a more lucrative investment in the 2018 and beyond. Allow us to help you get the most out of your vacation rental.
Please contact
Deana Brown
- Interior Designer at
(843) 913-4799
or email her at
deana.brown@interiorqualitydesigns.com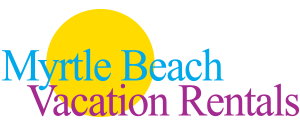 This site uses cookies to better the experience of our users. By continuing you agree to the
cookie policy
established herein.