Monthly Winter Rentals

The vacation rentals of Myrtle Beach Vacation Rentals and Beach Vacations stand out as enticing short-term destinations throughout the Spring and Summer, but you can take advantage of monthly Winter rentals at many of our Myrtle Beach and North Myrtle Beach condos as well. If you are looking to experience an extended stay in one of our golf villas, beach homes, or other fantastic properties, inquire about Monthly Winter rentals!

The Winter season is a great time to spend your beach vacation in Myrtle Beach. With temperatures remaining cool but mild from October to March, you can forget all about shoveling snow, as you relax on the beach! There are plenty of opportunities for enjoying the views of the Atlantic Ocean, as well as taking part in everything the area has to offer, from seasonal shows and events to holiday shopping and dining experiences. Your winter rental will feature all of the comforts of home, including a fully-equipped kitchen, comfortable accommodations, cable TV, WiFi Internet access, and so much more! Trade in the ice and snow for the beach and sand with your extended Winter stay with Myrtle Beach Vacation Rentals and Beach Vacations!

* Special Requirements - Highlighted pricing periods require that you stay the full month prior as well to be eligible.
Rates are subject to change. Linen and maid services are available at an additional charge. Tenant is responsible for power usage over established cap. Monthly rentals require a security deposit and/or application. Please ask for complete details at time of reservation.
Electric Overage
- The guest is responsible for any electric charge over $75
Linens & Cleaning
- The linens are set up in the unit (including bed linens and towels). Then we do a thorough cleaning upon your departure.
$250 Security Deposit
$3.50 Cleaning / Admin Fee per day
No Pets
No Smoking
1st Months Rent due 30 days prior to your arrival
Security Deposit will be refunded 4-6 weeks after your departure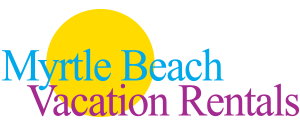 This site uses cookies to better the experience of our users. By continuing you agree to the
cookie policy
established herein.