Marketing Services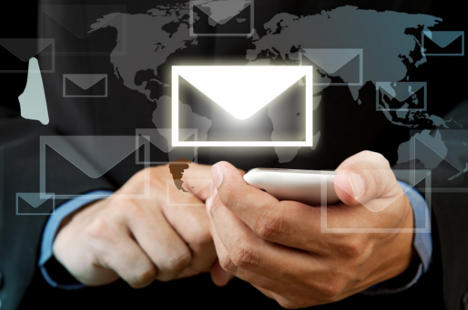 Congratulations on being the homeowner of an outstanding property along the Grand Strand, one of the top vacation destinations in the United States! At Beach Vacations, we hope to provide you with the chance to fulfill all of your investment goals whenever you partner up with our property management team, which has the expertise and experience to know what it takes to maintain the fiscal health of your property.
Through the utilization of company websites, social media presence, online booking partnerships, and other means of advertising, our Marketing team is ready to help you maximize your unit's visibility and earnings. Our professionally-designed company websites offer beautiful and state-of-the-art booking portals for guests. Our websites are constantly evolving ensuring your property is represented using the most current technology available. Some of the website features available include:
Real-time booking capability with a rotating slate of special offers.
We believe your property should be a destrat calendar.
High-resolution photography that pops off the screen.
Mobile-optimized formats that are maximized for tablets and smartphones.
Detailed descriptions of all available units and property types.
Dynamic content including blogs and links to social media.
Vigorous search engine optimization to ensure high placement within Google, Yahoo and Bing.
Aggressive pay-per-click campaigns, furthering our websites' reach online.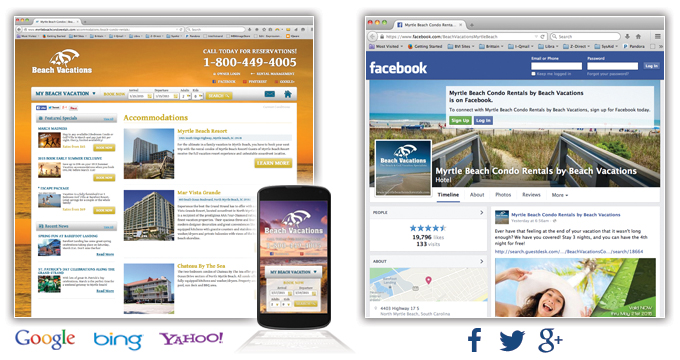 The Grand Strand is a competitive vacation market, and a partnership with Beach Vacations puts your property at the top of the list for future guests. From eye-catching physical mailers and electronic marketing messages to a dynamic and interactive social media presence, we are continually reaching out to potential travelers to publicize your property. We also utilize valuable partnerships with the industry's leading booking agents, including Expedia, Booking.com, Hotels.com, Hotwire, and more!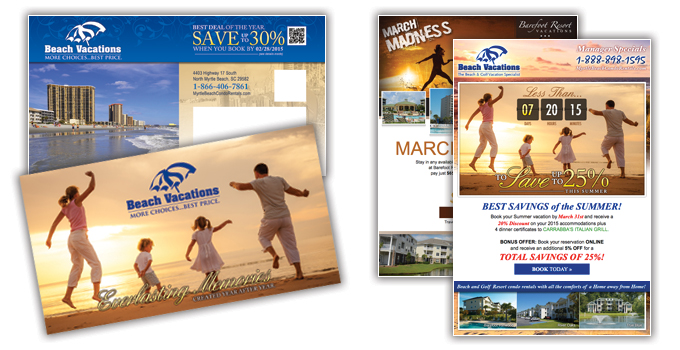 Over 1.5 million electronic marketing messages sent to prior and potential travelers annually.
Over 250,000 annual and special event mailers distributed yearly.
Highly-interactive social media presence with tens of thousands of followers across Facebook, Google+ and Twitter.